Crushing and filtering is an important part of sweet potato starch processing, which is closely related to starch extraction rate and starch quality. Crushing and filtering is also an important section of energy and water consumption in starch processing, so the impact of crushing equipment and filtering equipment on the benefit of starch processing is direct.
Following is a black science and technology product - curved net extrusion pulverizer. It can improve the processing efficiency by more than 30%, save energy by 60%, save water by 50%.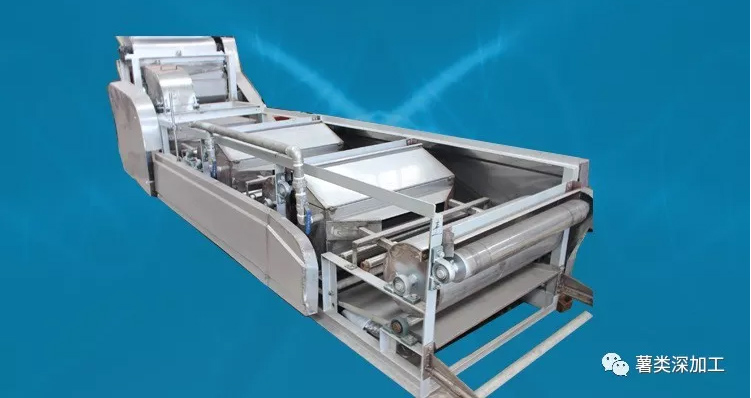 Advantage 1: High starch filtration rate
Based on the advantages of German equipment and six inventions, the curved-net extrusion pulverizer combines the traditional pulverizing technology, adopts the unique technology of two-stage pulverization, three-stage extrusion, four-stage washing and five-stage filtration developed by the manufacturer independently, and achieves the international leading level in many indicators. Its starch filtration rate can be as high as 98%, which is the product of perfect integration of advanced technology and many years of practical experience.
Advantage 2: Energy saving and water-saving
The curved net extrusion pulverizer saves 50% water compared with the traditional process through the internal strong water circulation.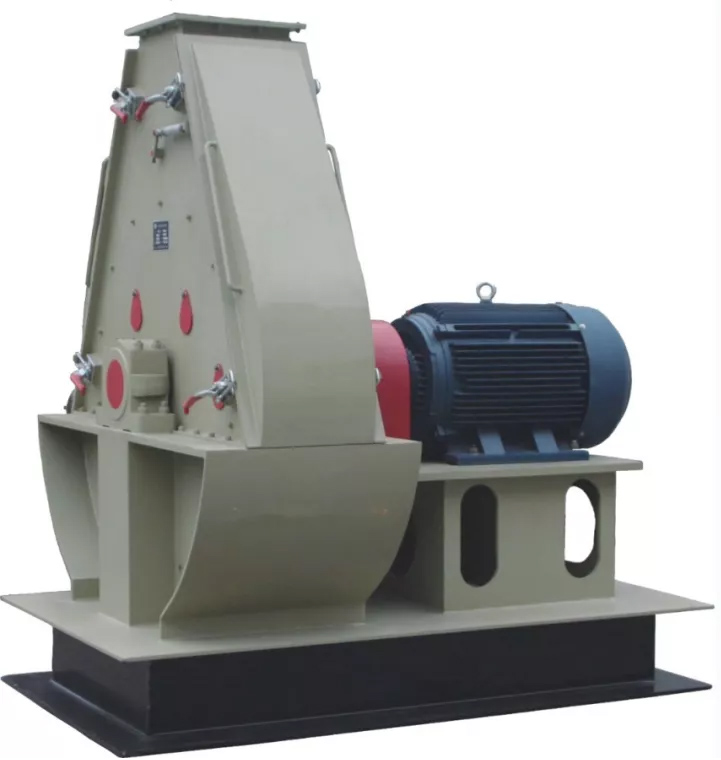 The equipment integrates crushing and filtering greatly shortens the working procedure time and minimizes the energy loss in the transportation process.
Two-stage sorting crushing is adopted to avoid excessive crushing and waste of power, so as to save energy and reduce consumption.
The traditional centrifugal force filtration is abandoned and pressure-free infiltration and extrusion filtration are adopted to ensure the filtration effect and further reduce energy consumption. Compared with the traditional process, overall energy consumption is reduced by about 60%.
Advantage 3: Reliable performance and stable operation
Germany's advanced processing equipment and technology are introduced, and the production process is meticulous and precise.
The quality control system is scientific and rigorous to achieve "zero defect" quality management.
Less wearable parts, easy maintenance later.
Static balance, 6-point precise positioning, high accuracy of running parts, using large balancing instruments to correct, effectively eliminate unbalanced factors, ensure the smooth operation of equipment.
In addition to crushing parts, most parts run at low speed, avoid excessive vibration and centrifugal force, and effectively prolong the service life of the equipment.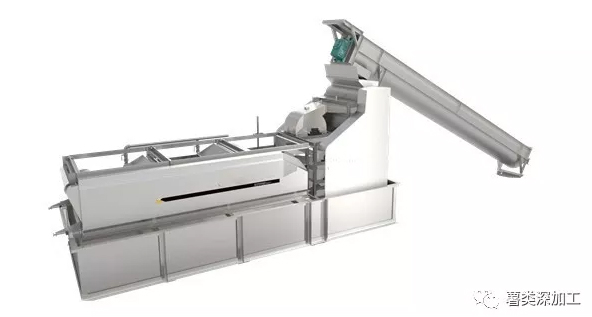 Three advantages of one machine. Please check this energy-saving, water-saving, high crushing and filtering equipment.