Zhang Chunhua from Pengshui, Chongqing is a famous "Chili King". The husband and wife jointly created Chongqing Pengjiao Agricultural Development Co., Ltd., which led the poor peasants in their hometowns to carry out pepper cultivation and opened up the peppers of the local people. Zhang Chunhua makes full use of the regional characteristics of Chongqing to cater to the love of "hot pot" among the various social groups, so that the human body in all parts of the country will have a taste of Chongqing.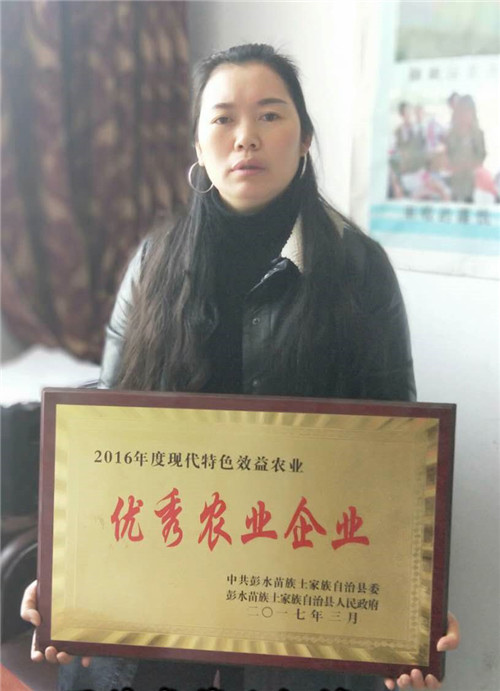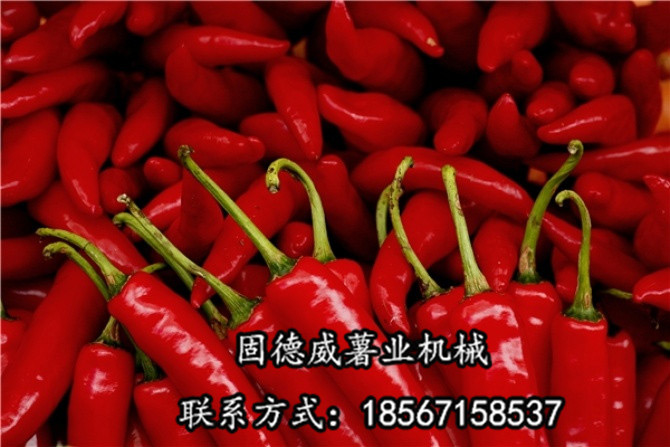 In 2015, in the face of the success of the current pepper planting industry, Zhang Chunhua did not stop and stop, but continued to explore the development of the business, strive to create more economic income for farmers, and improve the living dilemma of poor households. In addition to continuing to develop pepper planting, Zhang Chunhua began to get involved in the deep processing of sweet potato, which led local villagers to start planting high-starch sweet potatoes, which reached more than 500 tons in that year. In 2018, Zhang Chunhua led the company to continue to develop sweet potato planting and processing, with an expected planting area of 3,000 mu.
The sweet potato that is well known to the public is the most basic and delicious crop in every family's diet. In addition to steaming, boiling, and roasting, the processed sweet potato vermicelli is also widely accepted as a gourmet raw material. It is necessary to diversify the distribution of sweet potatoes from large quantities to the whole country, and it is inseparable from professional potato starch processing equipment and fan powder processing equipment.
To this end, Zhang Chunhua through the network search, multi-party inspection, field visits and research, after the enthusiastic recommendation of friends who bought the relevant equipment, chose Nanyang Goodway Machinery Equipment Company. The company is a technology-oriented company specializing in R&D, manufacturing and sales of high-end potato starch processing equipment. The business philosophy of Goodway Cassava & potato machinery: quality, integrity, and create value for users. Goodway Cassava & Potato Machinery strives to provide customers with efficient and high-quality potato deep processing solutions to build a professional brand in China's Cassava & potato processing machinery industry. The company's products are diverse and can meet the product needs of different levels of people.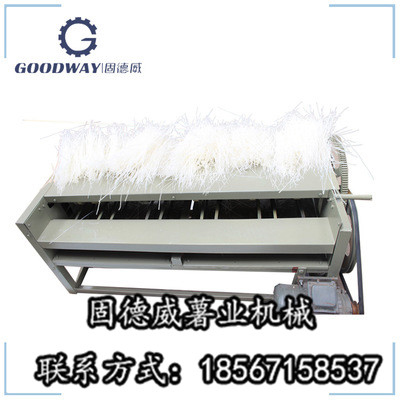 Yang Feng, general manager of Goodway Machinery Equipment Co., Ltd. of Nanyang City, felt her concentrated attitude during the contact with Zhang Chunhua. She is personally involved and full of the atmosphere of Chongqing women's strong and independent. It was learned from General Manager Yang that in 2016 Zhang Chunhua purchased a set of simple equipment from Goodway Cassava & Potato Machinery. In 2017, the automated production line was perfected. The equipment originally purchased is not a high-end product of Goodway. However, in the process of development year by year, in order to improve the product quality of sweet potato deep-processed products and maximize the benefits and invest a lot of time and energy in processing sedimentation, processing plants, and sweet potato deep processing machines, Zhang Chunhua has put a lot of company profits in the purchase of equipment in recent years. Zhang Chunhua gradually improved the quality of equipment and strictly controlled the quality of deep-processed sweet potato products. Due to the high requirements for the quality of potato processing products, after clearing the actual demand of Zhang Chunhua, General Yang and Goodway professional sales staff gave professional and reliable reference in time to provide products more suitable for Zhang Chunhua's needs, and reached a goal.
Pleasant partnerships have created good returns for the sweet potato processing sector. In the process of cooperation, Zhang Chunhua is more convinced of the professionalism of Goodway equipment. It is the goal of Zhang Chunhua's company to make this industry a success.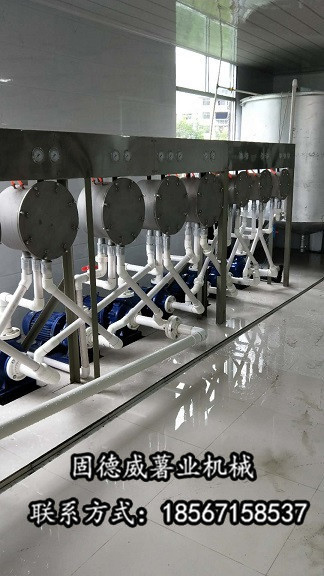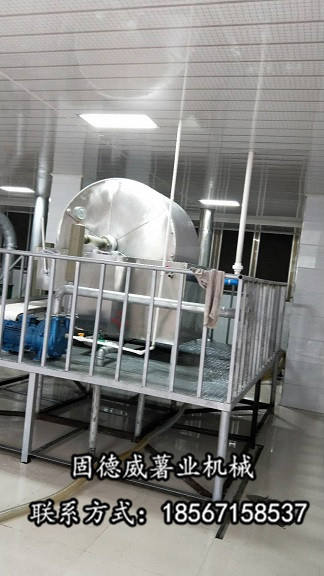 From the pepper planting industry to the sweet potato processing industry, the transformation and development, and the cooperation with Goodway Cassava & potato machinery, Zhang Chunhua's career ladder has been further improved, but also let her feel the burden and responsibility. But she is as sweet as she is. Just as Chongqing's brave and unyielding personality background, Zhang Chunhua has a greater initiative in the face of changing development opportunities.
During the conversation, Zhang Chunhua couldn't help but sigh that the road to entrepreneurship started from pepper cultivation was full of hardships and temper. She mentioned that no matter who is on the road of self-employment, in terms of the economy, the family will face various difficulties. What is important is that more seniors and friends should be open-minded to learn. Every setback and difficulty encountered will allow you to accumulate valuable experience. Learn to get along with others, build your own network of people, and pave the way for the future. Do not give up, not afraid of suffering or tired.
I believe that in the future, there will be more and more successful women like Zhang Chunhua. As long as there is a strong enough heart, it will continue to create even greater miracles. We will wait and see.