Exhibition information:
[July 11-13, 2018, "The 13th Shanghai International Starch and Starch Derivatives Exhibition (Starch Expo 2018)" will be held at the Shanghai New International Expo Center in China. ]
Range of exhibition
• Various types of starch: potato starch, sweet potato starch, tapioca starch, cannabis starch, wheat, rice, peas, mung beans, acorns, etc.
• Modified starch: modified starch for food, paper, textile, pharmaceutical, construction, petroleum, etc.
• Starch sugar: sugar alcohol, functional oligosaccharide, glucose, beer syrup, fructose syrup, maltose syrup, maltodextrin, new sweetener, and the like.
• Fermentation related: fermentation raw materials, fermentation products, fermentation technology, fermentation equipment.
• Starch and starch derivative processing and supporting facilities
• Starch products: vermicelli noodles, etc.
• starch raw materials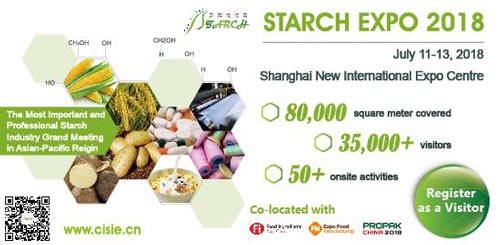 Nanyang Goodway Machinery&Equipment Co., Ltd., as a senior and professional potato deep processing machinery manufacturer in China, was fortunate to be invited to participate in the Shanghai International Starch Exhibition and showcase its mechanical manufacturing strength to the international market. During the three-day exhibition, Gu Dewei staff organized the booths and booths in an orderly manner. The materials and brochures of Gu Dewei Machinery and Equipment, the single page of the album, and the star products of Gu Dewei's Yushufang Food Co., Ltd.---sweet potato vermicelli Potato crystal fans, hot and sour ready-to-eat fans, etc. are placed in an orderly manner.
On the first day of the exhibition, the professional visitors arrived at the Shanghai International Expo Center as scheduled. The scene was hot and the atmosphere was warm. The deep processing of potato from home and abroad has come to the booth of Gu Dewei Potato Machinery Co., Ltd. to understand the information of Gu Dewei starch and noodle processing equipment and exchange contact information. The picture shows the manager of Goodwin's sales department facing the consulting client and enthusiastically explaining the situation of Gu Dewei starch processing equipment.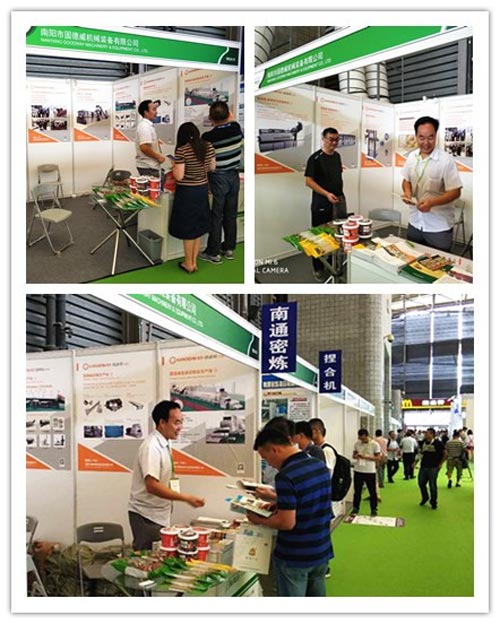 This year's starch exhibition is the only professional exhibition in the field of starch and starch deep processing directly involved in the organization of China Starch Industry Association. With the first time in Shanghai in 2006, it has been successfully held for 12 sessions. In the continuous development process of many high-quality starch deep processing industry leaders in China, it has become a professional, high-professional and large-scale professional starch in Asia. Derivatives exhibition.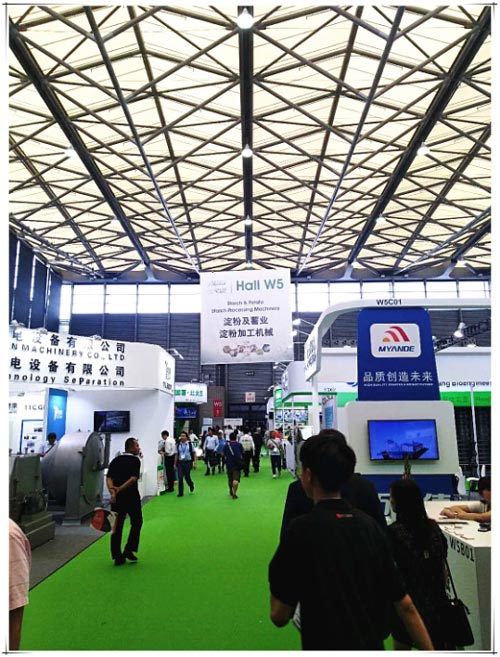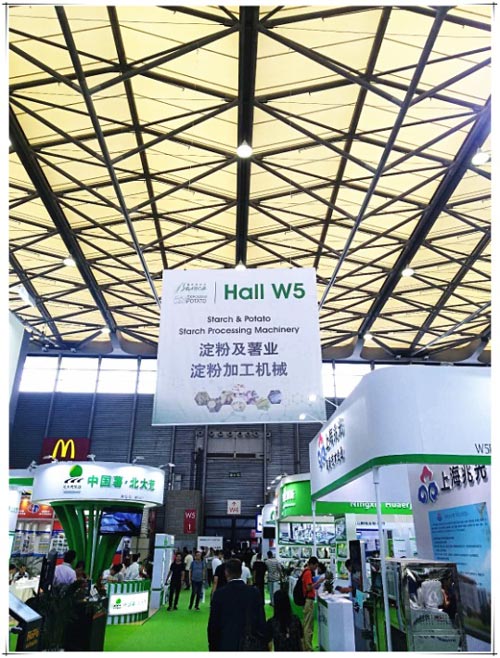 At that time, the "13th Shanghai International Starch and Starch Derivatives Exhibition (Starch Expo 2018)" will hold a conference - "2018 World Starch Industry Conference", "2018 Shanghai International Potato Industry Development Exhibition", " The 20th Asian Food Ingredients China Exhibition (Fi-Asia China 2018) and the "2018 Shanghai Food Processing Technology and Equipment Exhibition (EXPO FoodTec 2018)" and other related industry exhibitions will gather high-quality starch and starch deep processing in the world. Industry exhibitors and professional visitors who are concerned about the development of the starch industry, jointly discuss, exchange and share the development trends, hot spots and constantly updated international trades in starch and starch derivatives, starch processing machinery, food ingredients and food processing and packaging machinery industry. Technical dynamics.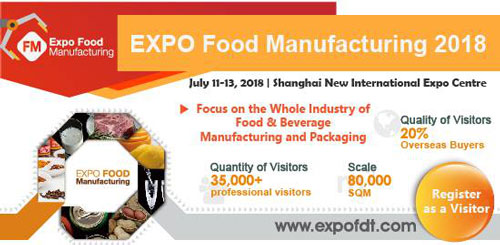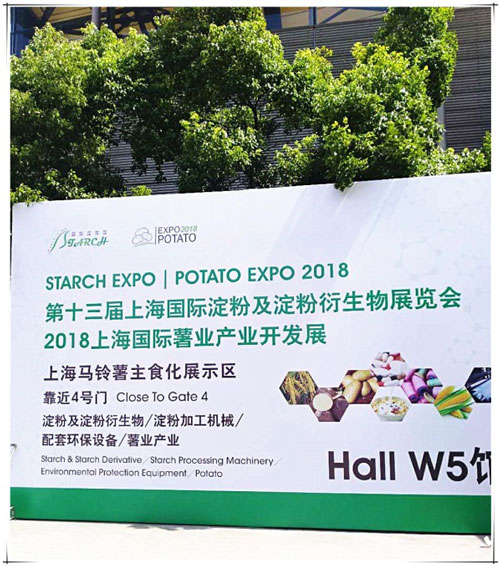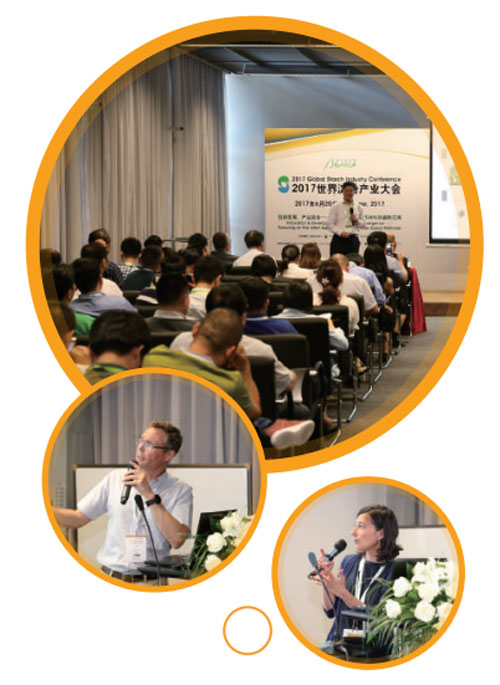 The exhibition aims to continuously improve the scale and quality of the exhibition through a more professional service system, and provide a display of strength, market development, business opportunities and cooperation for many domestic and foreign enterprises, and an internationalized high-quality trading platform to promote starch and starch derivatives and potatoes. Better, more comprehensive linkage and resource sharing in industries such as industry, food and drug fermentation, food ingredients, food processing machinery and packaging. In the same period, the exhibitions held in the same place are expected to reach 80,000 square meters, with more than 35,000 professional visitors, including 20% of overseas visitors, creating a collection of starch and derivatives, raw food ingredients and food processing and packaging machinery for the industry. Purchasing platform.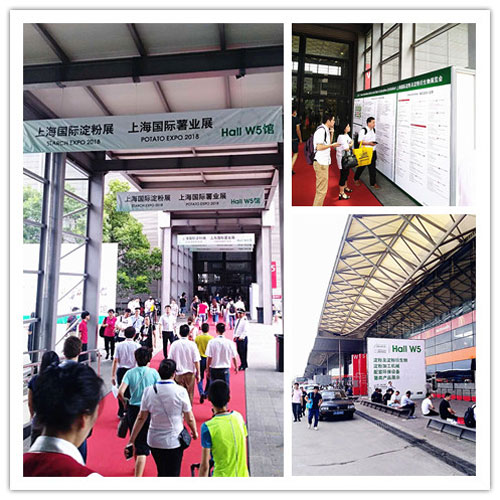 During the exhibition, Goodway displayed the mechanical manufacturing level of Goodway through various aspects such as brochure display, high-definition video materials and self-media platform, and introduced the performance characteristics and advantages of equipment in each stage of potato starch production. Many customers at home and abroad show detailed equipment such as sweet potato starch processing equipment and automatic fan production lines. Establish a good business communication channel, establish a good corporate image, and lay a solid foundation for the promotion of Goodway starch processing equipment.