Sweet potato is a kind of crop with high yield. Generally, the yield of sweet potato is about 3000 kg, and the planted one can reach 4000 kg-5000 kg. The high-yield crop is nothing but it. Sweet potato has a large planting area in China, starch is the general utilization method of sweet potato, and it is the foundation of deep processing of many potatoes. From this point of view, the
full-automatic sweet potato starch production line
is put into use, which provides very convenient hardware equipment for processing.
The full-automatic sweet potato starch production line includes a variety of sweet potato starch processing equipment, from washing to drying, all of which are mechanically processed, with fewer employees, but involving a lot of equipment. For cleaning equipment alone, there are a variety of cleaning equipment, such as cage type washing machine, dry cleaning machine, quantitative conveyor cleaning machines, stone removal cleaning machines, paddle cleaning machines, and so on. In this way, when installing
sweet potato starch making machine
, it is necessary to select appropriate equipment according to their processing needs.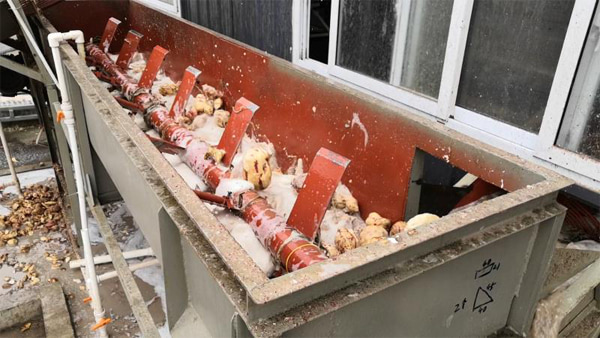 The automatic sweet potato starch production line is not troublesome to install, but there must be certain preparations and precautions:
1. Need ready-make plant
2. Have a certain water source
3. No less than 50 meters from the place where the crowd gathers
4. Convenient water supply and drainage