Recently,
Goodway
received a lot of comments: Is there a cassava starch separator? Or how much is the cassava starch separator? In this regard, I explained in detail the specific processing of cassava starch, let them understand that the concept of "separator" is very broad, in fact, contains a variety of equipment, rather than a single device. A satisfactory "starch separation" can only be achieved if it is used in combination.
A brief summary of the
cassava starch processing process
is cleaning --- crush --- filtration --- refining --- dehydration --- drying --- packaging.
When you say it in detail, it is divided into
1. Cleaning section: screw conveyor dry cleaning machine, squirrel cage cleaning machine, stone cleaning machine, scouring machine, quantitative conveying cleaning machine
2. Processing section: pulverization (curved-net extrusion type pulverizer, overflow-washing type potato pulverizer), slag separation, sedimentation filtration, sand removal, and concentrated refining
3. Drying section: vacuum dehydration, airflow dryer
4. Packing section: automatic packaging machine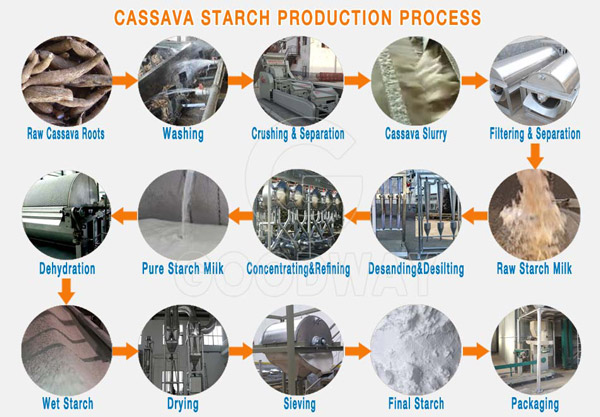 The cassava starch separator can be understood as a cassava pulp residue separator, and specifically refers to a device for separating cassava residue from starch slurry after the cassava has been cleaned and crushed. In this process, it is necessary to undergo multiple kinds of professional equipment for precipitation filtration to achieve complete separation of cassava residue and starch slurry, fully remove the cassava residue and impurities in the crude starch, and maximize the filtration rate and the powder extraction rate.
First separation:
After the work of Goodway's patented product, Qunet extruded cassava pulverizer, the pulverized material enters the fine filter for initial filtration, 2 fine filtration, 120-140 mesh screen, and cassava residue and starch. The pulp is initially separated.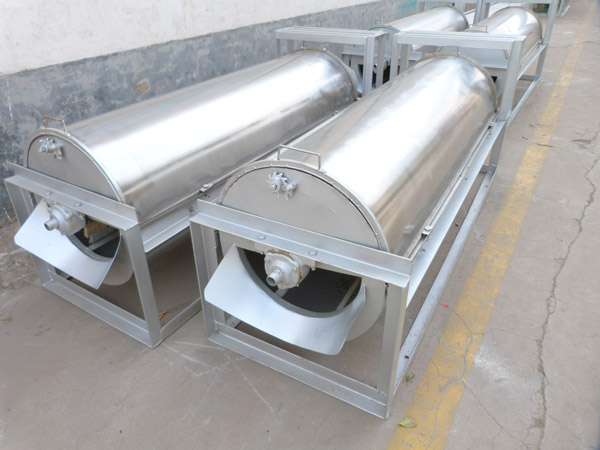 Second separation:
Enter the hexagonal microfiltration machine for secondary purification of starch, separate and remove fine impurities in starch, 160-260 mesh screen, ultra-low speed rotation, no centrifugal force, fully guarantee the filtration fineness.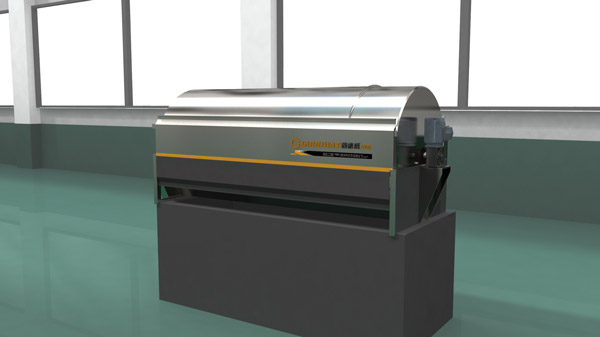 Third separation:
Starch concentrate refining (starch cyclone station). In a broad sense, a cyclone station is also a separator that is a device that separates starch from starch slurry. The device is used for liquid-liquid and solid-liquid separation, and can fully separate non-starch substances such as yellow powder, oil powder and pectin in starch, and concentrate and refine starch to increase starch whiteness.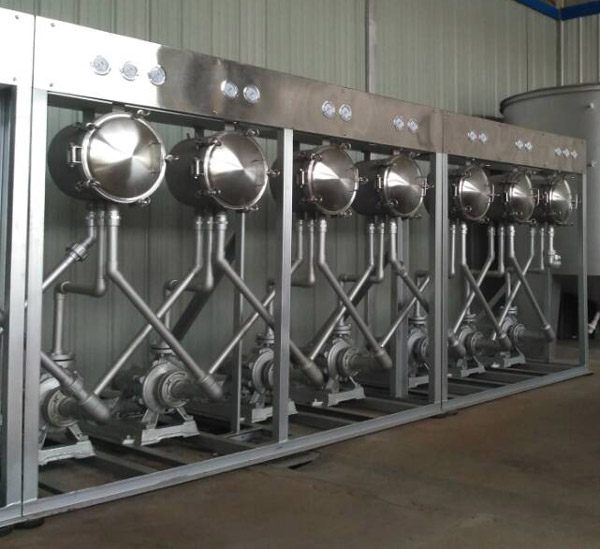 In the process of processing complete cassava starch, the cassava starch separator is actually a part of the process in this production process, including sedimentation, filtration and separation. Only the equipment such as filtration and refining can be reasonably matched and used in combination to achieve the potato residue and The starch is sufficiently separated to remove excess impurity particles, and finally a fine white pure high-quality cassava starch is obtained.
The cassava starch processing line is freely combined from a variety of equipment. Different processing scales use different specifications of processing equipment, Goodway has always adhered to the "customer-centric" business philosophy, to create a unique product marketing program for each customer to meet the actual processing needs of customers.
Goodway --- the professional manufacturer of cassava starch machinery around you!