——Goodway introduces German laser equipment worth millions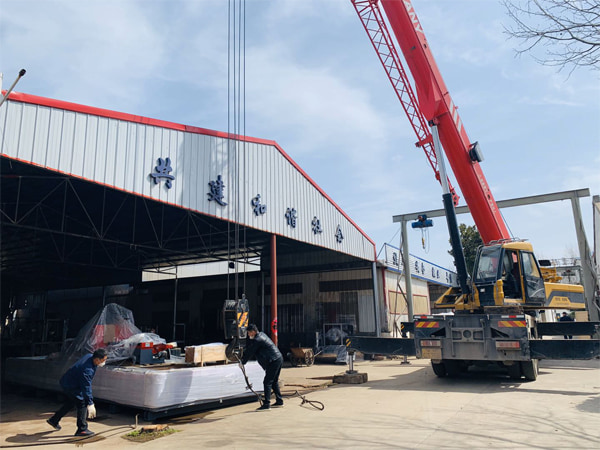 In order to improve the production technology level of the company's products, Goodway recently purchased advanced German laser equipment worth millions.
The laser equipment introduced by Goodway this time includes plane cutting machine, laser pipe cutting machine and laser welding machine. Our company already had a 1000 watt laser plane cutting machine. In order to improve the quality and efficiency, a 3300 watt laser plane cutting machine was introduced.
The laser cutting machine has a better cutting effect, and the laser tube cutting machine can greatly improve the quality of the product. Laser welding machine can effectively enhance the flatness of welding, while ensuring the welding effect.
The introduction of laser equipment in industrial manufacturing can effectively improve the processing quality and efficiency, and is necessary equipment for high-quality intelligent manufacturing.
The performance and quality of German laser equipment is obvious to all. On the one hand, Germany's theoretical and basic sciences have done a good job and have advantages in technical principles. On the other hand, in terms of quality control, compared with ordinary lasers, German laser equipment is more mature and stable, and can better meet production needs.
As the saying goes: "Knife does not cut firewood by mistake", Goodway spent a lot of money to introduce German laser equipment this time, just want to use good tools, make good products, and provide customers with high-quality equipment! Practice the Goodway "quality is king" concept with action! Use the facts to show the original intention of Goodway's customers first!
We are professional cassava processing machine manufacturer that provide turnkey project solution, engineering consulting, equipment supply, technical R&D and customer services.