Although plantain taro is easy to grow and feed, it is still regional, and its deep processing performance will never be as widespread as sweet potato potatoes. Autumn and winter will usher in a bumper harvest of plantain taro. Now it is also the peak of plantain taro starch processing. With the automatic Canna edulis Ker starch processing equipment with a considerable amount of processing, a large amount of pure high-value plantain taro starch can be extracted. The method of mechanized extraction of plantain taro starch is more scientific, fast and efficient, saving time and effort, and can obtain higher yield and better quality starch.
Mechanized Canna edulis ker starch process:
Raw material transportation—canna edulis ker washing machine—crushing—fiber filtering—de-sanding cyclone and de-silting cyclone—starch hydro cyclone refining—vacuum filter dewatering— starch drying—starch packaging.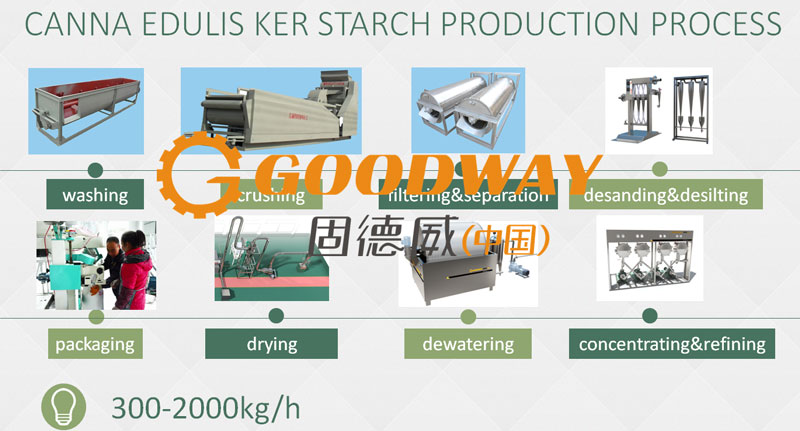 How to extract starch from canna edulis ker:
Advantages of automatic canna edulis ker starch processing machine
1. Multi-stage cleaning, unique cleaning technology, energy saving and water saving, reducing resistance for subsequent processing.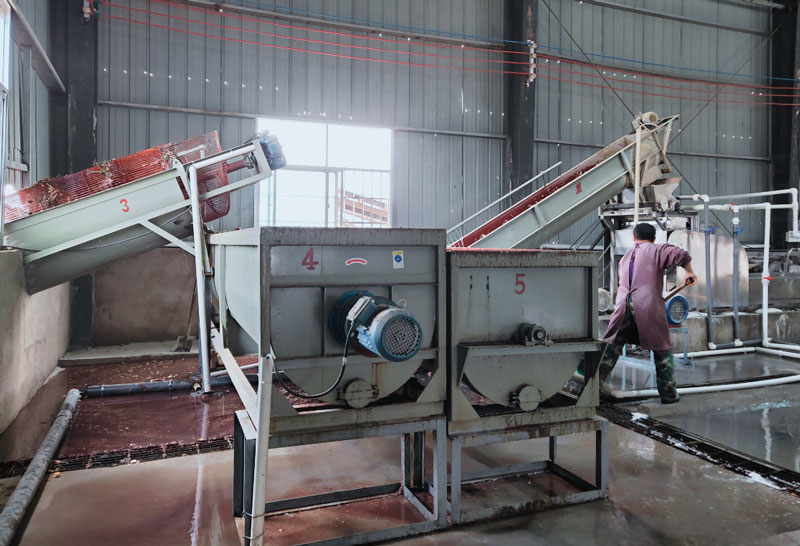 Multi-stage canna edulis ker washing machine

2. The crushing process is uniform and meticulous, and the starch free rate is high. The canna edulis ker special-purpose flour mill adopts multi-stage crushing and multi-stage washing for the characteristics of large size of canna edulis ker starch, low gelatinization temperature, good paste transparency, high content of amylose, good film-forming ability, and high molecular weight The crushing process of washing, multi-stage filtration, and multi-stage extrusion in turn, the separation system adopts the principle of full elutriation, classification filtration, and multi-stage extrusion to overcome the defect that it is difficult to filter only once.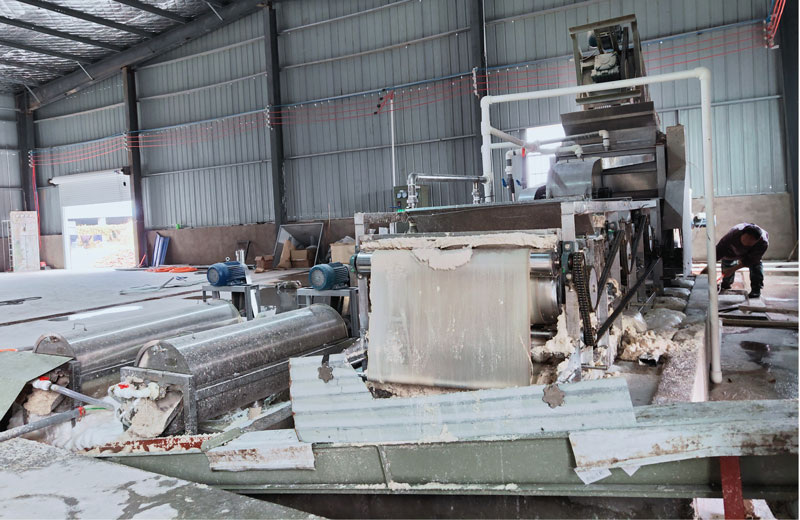 canna edulis ker starch extraction machine


3. Fast mechanical processing, avoiding the disadvantages of outdoor processing, starch non-oxidation, white and delicate. Used in the production of vermicelli, noodles and other powder products, the toughness is strengthened, and the powder products are white in color.
4. The special starch processing equipment for canna edulis ker adopts a unique extrusion structure to squeeze the dregs into a cake with less water and convenient for the next step of processing. The series equipment has unique structure, novel concept, large processing volume (because the rules of raw materials are different, the processing volume will be slightly different), the labor cost is 2-3 people, and the labor cost is small.
5. The starch slurry after multi-stage pulverization and filtration still contains a small amount of fine fibers and other substances, and the starch slurry needs to be screened again with a new type of fine filter to obtain high-quality starch slurry. Cyclone separation is a key link in starch production, including starch extraction and refinement. Dehydration of starch is an indispensable link in the process of preparing starch. The refined starch milk must be dehydrated before drying to remove excess water in the starch milk, reduce the load of the drying process, and save a lot of energy. , And lay the necessary foundation for fast drying. After dehydration, the wet starch with a moisture content of 38%-40% enters the pipeline high-temperature instant starch drying equipment through the starch conveyor.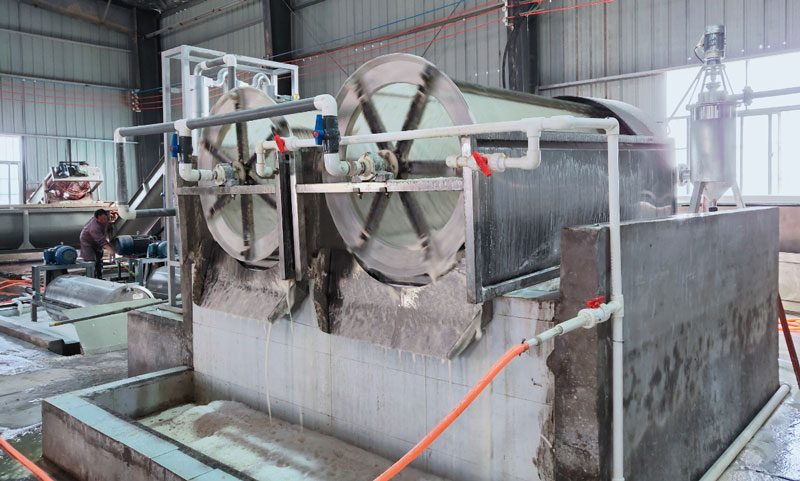 canna edulis ker starch sieving machine is used for the separation of canna edulis ker residues from canna edulis ker slurry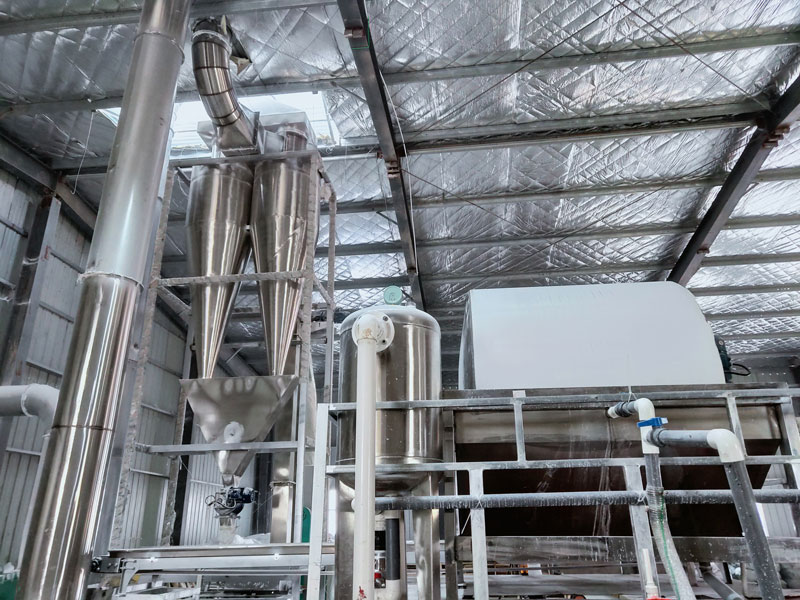 Vacuum filter for canna edulis ker starch dewatering and airflow flash dryer for starch drying machine

6. The canna edulis ker starch processing equipment is made of all stainless steel, which prevents some substances in the starch from reacting with iron and produces substances that affect the quality of starch, ensuring that high-quality starch is obtained. The crushed starch slurry contains a large amount of organic acids that are free in it and react with iron to generate stable and difficult-to-separate iron salts and affect the quality of starch.