There are three ways of drying cassava flour:
1. Drying Artificially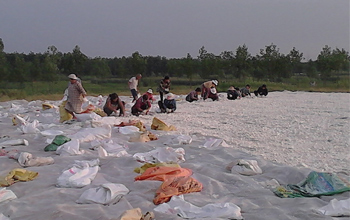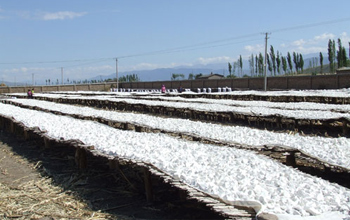 Advantages:
small investment;
suitable for small-scale processing;
Disadvantage:
long time;
health issues;
Weather effects;
more manual investment;
high cost;
2. Build Drying Room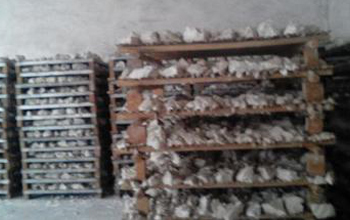 Advantages:
small investment;
unaffected by the weather;
health;
the drying chamber can be used for drying such as vermicelli;
Disadvantage:
the quality is not easy to control, easy to dry inside and wet;
temperature is not easy to control, easy to have partial gelatinization;
low efficiency;
long time;
3. Mechanical Drying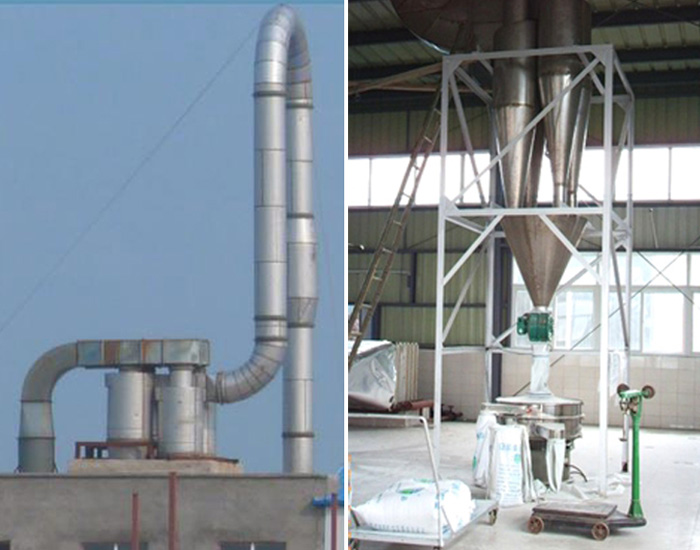 big investment;
efficient;
good quality;
Cassava flour drying machine
product description:
Airflow drying is also called instant drying. It is the rapid removal of water (mainly surface water) from small particles that are easily dehydrated and in powdery wet materials. In airflow drying, the quality of the product after drying is optimally guaranteed due to the extremely short residence time of the material.
GOODWAY
integrates the most advanced technologies at home and abroad to provide high-quality complete sets of equipment for starch, modified starch, pharmaceutical, chemical, food and other industries.