In the field of starch processing, potato crops such as sweet potatoes and potatoes are high-quality raw materials for starch processing and making vermicelli because of their high starch content and delicious nutrition.
In many provinces, cities, counties and rural areas in my country, with the support of the national agricultural assistance policy and the management of agricultural cooperatives, the investment in the establishment of starch processing plants and vermicelli processing plants is an industry with a high return on investment. With the popularization of modern industrial technology and the rapid development of agricultural economy, the processing methods, business methods, consumption structure and market structure of the sweet potato starch processing industry have undergone tremendous changes. The sweet potato starch processing industry in China is also dominated by traditional family workshops. Gradually transform into a large and medium-sized automated starch processing enterprise, moving towards a modern, efficient, intensive, green and healthy modern agricultural product processing road.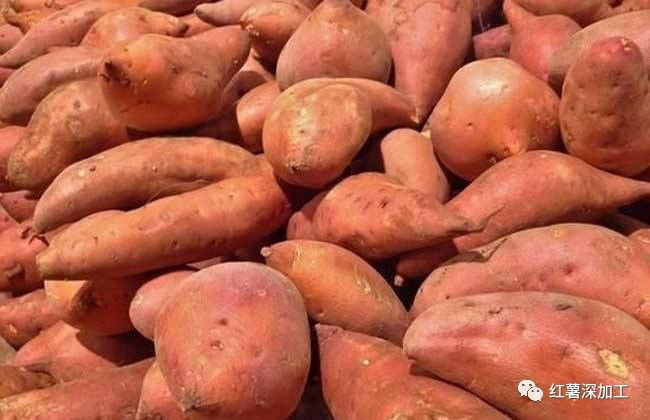 The status quo and problems faced by sweet potato starch processing industry
At present, the processing of sweet potato starch and vermicelli in my country is still coexisting with multiple production methods, mainly home-made workshops, professional households, semi-mechanized small and medium-sized processing plants and large-scale fully automated assembly line processing enterprises. Among them, family workshops, small-scale family businesses, and processing plants operated by joint households of sweet potato professional cooperatives, which are rooted in thousands of rural households, account for a large proportion, which to a certain extent determines the scale and intensification of China's sweet potato processing industry not tall.
1. Lack of high-quality starch-based sweet potato varieties and starch processing raw materials
2. Low degree of industrialization, backward starch processing technology, small industry scale and low efficiency
3. Poor starch processing environment, high energy consumption and heavy pollution, and weak environmental awareness
4. The quality of starch and vermicelli is not up to standard, and the products on the market are uneven.
5. Low comprehensive utilization rate and waste of resources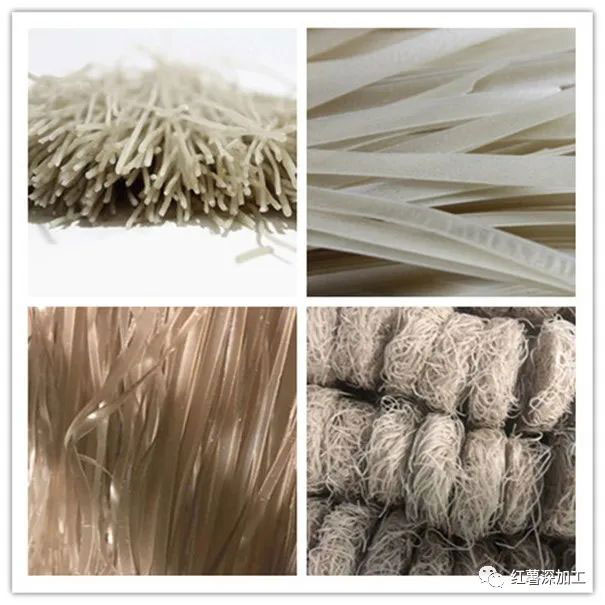 Suggestions for improvement of sweet potato starch processing industry
1. Promote the large-scale and intensive processing of the sweet potato starch processing industry, and change the scattered, backward and single processing methods
2. Improve starch processing technology, abandon traditional processing methods with low efficiency, energy consumption and backward technology, change processing concepts, promote new sweet potato starch and vermicelli processing machinery, and increase production capacity and innovation capabilities.
3. Formulate uniform quality standards for sweet potato starch, strictly prohibit the wanton and excessive use of food additives, and ensure the professionalism and safety of sweet potato starch food processing.
4. Strengthen the cultivation and promotion of starch-based sweet potato varieties to improve and guarantee the output rate of high-quality starch processing raw materials.
5. The processing of sweet potato starch should pay attention to the reuse of resources, and the sewage treatment and cleaning equipment should be followed up, which is the long-term development of the industry.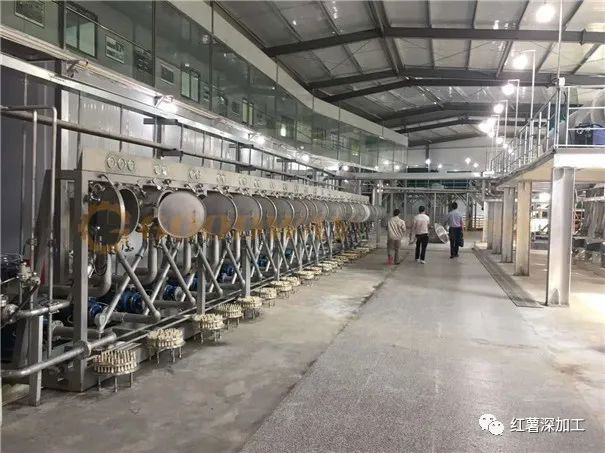 Analysis of Social Benefits Brought by Sweet Potato Starch Processing Industry
1. The rapid development of the sweet potato starch processing industry can improve farmers' enthusiasm for planting and work, increase farmers' income, increase income and create wealth. It can also ensure that vermicelli and vermicelli processing enterprises have sufficient high-quality raw material bases, promote the development of the local rural economy, and get rich together.
2. It can accelerate the transformation and upgrading of traditional agriculture to modern agriculture.
3. It can improve the technical level of agriculture and planting. Use multiple channels for promotion, publicity and knowledge training to promote the development of agricultural industrialization to a new stage and increase planting technology and output. At the same time, high-yield potato planting technology is delivered to thousands of households, and farmers are guided to apply new varieties and new technologies to solve the problem of low productivity, low crop quality and low yield from the source, and improve the dilemma of backward traditional and low-efficiency production levels as soon as possible .
4. The development of the sweet potato starch processing industry can drive the development of a series of industries such as transportation, packaging, and labor services around the township. As a result, a large-scale, intensive, and industrialized food processing industrial park is formed, which is more conducive to industrial promotion and development. It can also solve the problem of excessive idle labor in rural areas, promote the re-employment of workers of the right age and left-behind family members, promote economic development, embark on the path of common prosperity, self-reliance, and escape from poverty.