High-quality
cassava starch
has no peculiar smell, white and smooth, delicate taste, and chews without gums; inferior cassava starch has sour or talcum powder flavor. When chewed with teeth, there are particles (sand, stones and other impurities), and the teeth are affected. Taste. Traditional production methods, simple and non-compliant processing equipment can cause this problem.
Many cassava starch manufacturers have expressed doubts about why the starch produced by their own products is not only dark in color, but also tastes bad. The fans, vermicelli and powder skin made from these raw materials are not very beautiful. In order to solve this problem, I spent a lot of money on the detour, until they met Goodway, using this equipment - sand remover.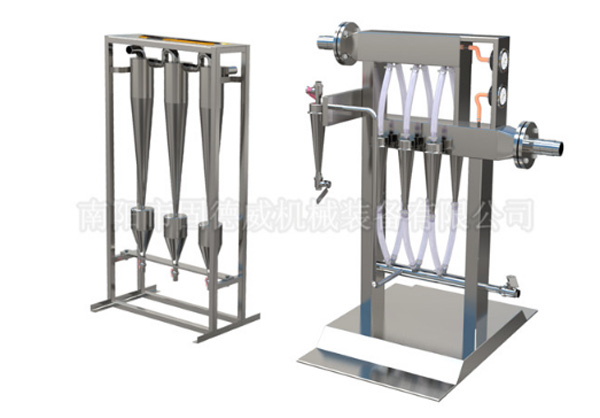 Sand Remover
When making cassava starch, after going through multi-stage cleaning and pulverizing filtration section, it enters the process of removing sand and removing mud. This link determines the taste of the finished starch and the quality of the starch. If the treatment is not fine enough, it will lead to the appearance of raw starch and gums.
The overall production process of cassava starch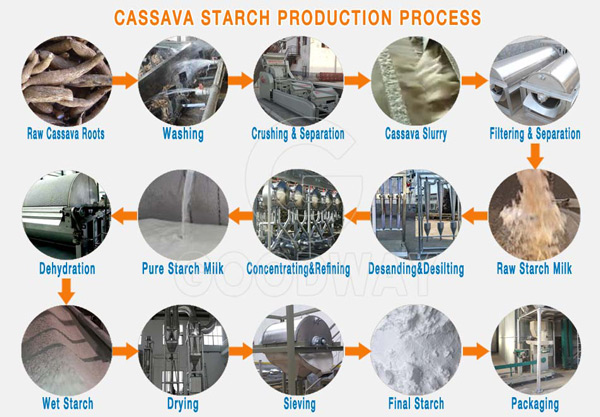 According to the traditional method, in the precipitation filtration, the sedimentation tank is used, and the mesh is used for the open operation during the filtration. This method does not really filter out the excess sandstone, impurity particles, and is often doped with a large amount of dust and microorganisms, safety, Quality cannot be guaranteed, and ultimately affect the quality of starch.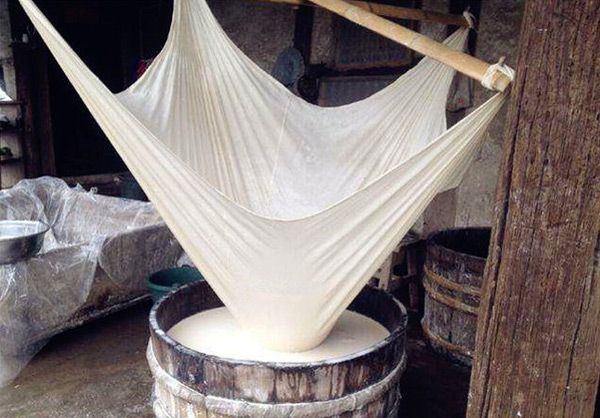 The starch  De-sander produced by Goodway is a device developed by tens of thousands of dollars to introduce German technology. Combined with traditional technology, it removes fine impurity particles from starch and is specially used for starch removal, fruit pulp removal, river water, Well water de-sanding, liquid-solid separation, etc., to ensure starch quality.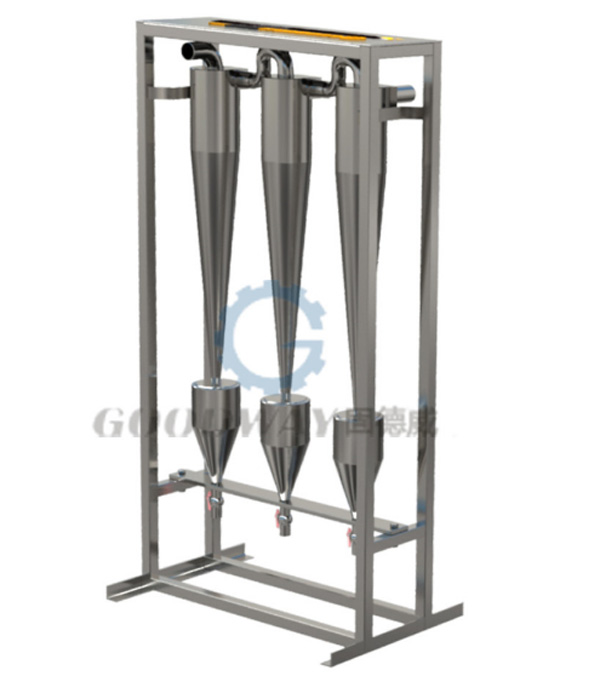 Sand remover
Working principle:
According to the principle of centrifugal sedimentation and density difference, the trace amount of gravel lost during the cleaning process is removed.
· Easy to install, operate, and maintain.
· Small size, large processing capacity, saving on-site space.
· Processing capacity: 5-20 tons/hour Power supply: 4 - 7.5kw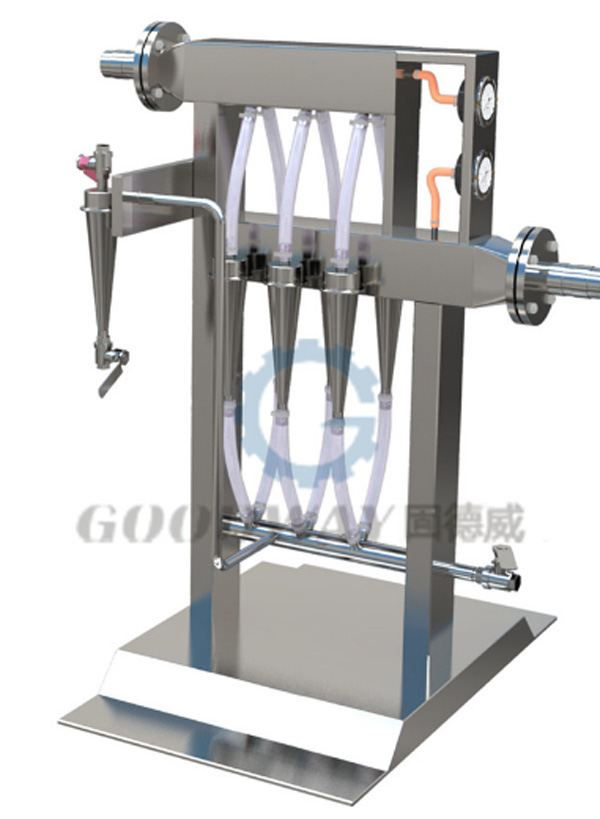 De-silting machine
Working principle:
Introducing German technology, multi-stage anti-high pressure coil design, and fine sediment removal.
· In addition to the sand + de-mineral organic combination, to ensure the removal of sediment in the starch, to ensure the basic quality of starch.
· Continuously remove mud design to ensure continuous operation.
· Processing capacity: 25m3 (cubic) / hour (specific data varies according to device model specifications)