20t/d cassava flour production line settled in Africa
Africa is called the "tropical continent", and its climate is characterized by high temperature, little rain, and dryness, and the climate zone is distributed in a north-south symmetry. The equator crosses the center, and the area where the average temperature in the whole continent is above 20°C accounts for about 95% of the entire area of the continent. More than half of the areas are hot all year round, and nearly half of the areas have hot and warm cool seasons.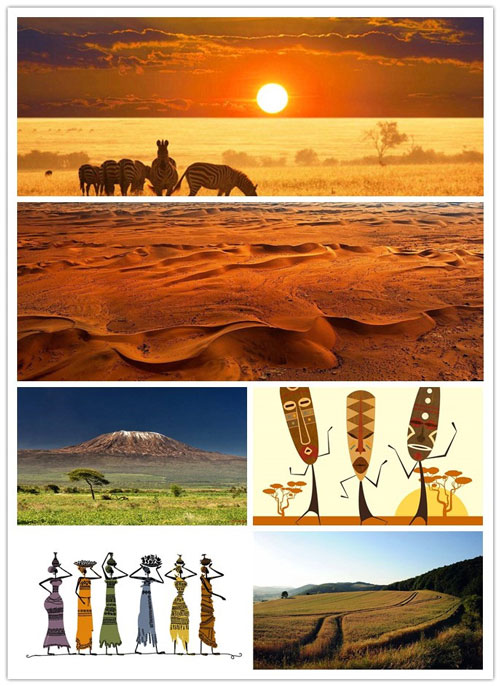 In the African national economy, agriculture occupies an important position and is the economic backbone of most countries. There are many types of food crops in Africa, including wheat, rice, corn, millet, sorghum, and potatoes, as well as specialty cassava, plantains, dates, yams, and edible plantains. Among them, cassava has strong adaptability, drought tolerance, high temperature, and dryness, and is not tolerant of freezing. It is most suitable for mountainous areas, plains and other areas where the average annual temperature is around 27°C and the frost-free period is over 8 months. The daily average temperature difference is 6-7°C. It is full of sunshine, deep soil, and well-drained land.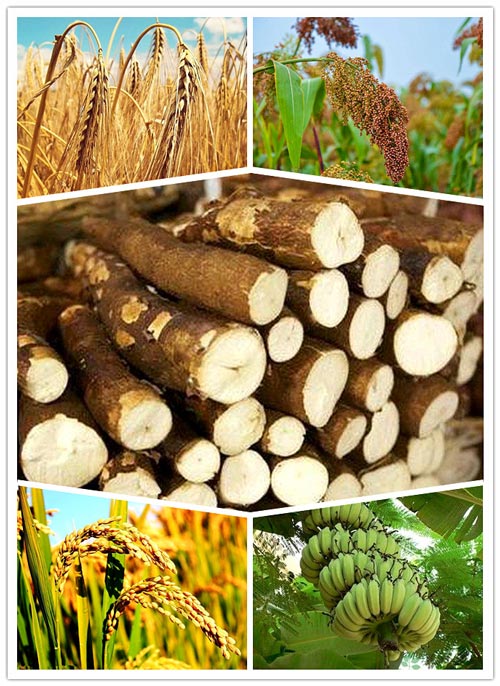 Nigeria (North Africa) is located north of the equator and adjacent to the Sahara Desert. The hot and dry climate provides an excellent environment for the growth of cassava crops. Therefore,
cassava flour production process
has become a form of agricultural development supported by the Nigerian government.
Some people may feel strange when it comes to "powder". Whole powder means cleaning, peeling, picking, slicing, rinsing, pre-cooking, cooling, cooking, mashing, and other processes of fresh potatoes. The resulting fine granular, chipped or powdered products are collectively referred to as full powder. In general terms, whole cassava flour should mean all dry matter except peeled potatoes: proteins, fats, carbohydrates, vitamins, minerals, and dietary fiber are all preserved.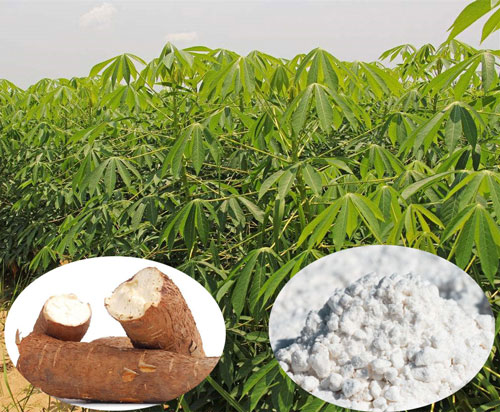 Using whole powder as raw material, it can be made into a full-nutrition, multi-variety, multi-flavored convenience food by the
potato powder machine
, such as snowflake breakfast porridge, meat rolls, biscuits, milk potato flour, patties, balls, dumplings, etc. "Additives" are made up of cold foods, convenience foods, puffed foods, and special diets (hyperlipidemia, diabetic, elderly, women, children, etc.).
OBEN TECHNICAL COMPANY LTD, a purchaser from Nigeria, inquired about the products of GOODWAY MACHINERY&EQUIPMENT CO., LTD. in China through Alibaba inquiry in 2012. In September of that year, a representative of Mr. Samuel was sent to the Goodway Company in Nanyang City for a visit to investigate the process and energy consumption of the
cassava starch production process
 equipment.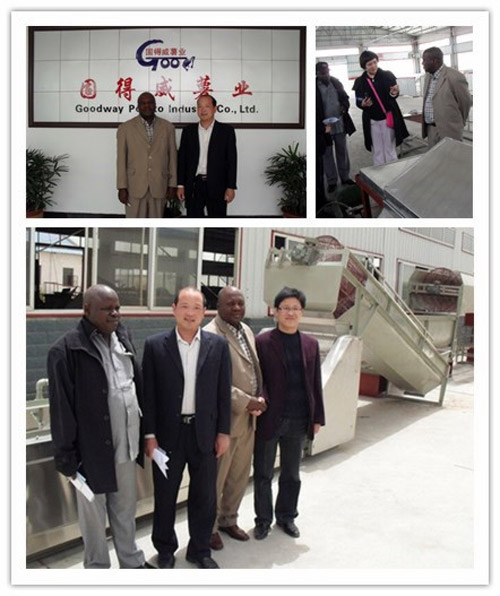 Mr. Samuel stated that the equipment needed by the Nigerian side requires the production and processing of cassava powder, which has a large amount of processing. Taking into account the local hydropower resources, it can save energy, save water and electricity during the processing, and reduce resource loss and quality. And other related technical requirements.
NANYANG GOODWAY MACHINERY & EQUIPMENT CO., LTD as a machine manufacturer with advancing with the times, always upgrade the product, service upgrades, to create value for the user to implement the concept of practical action.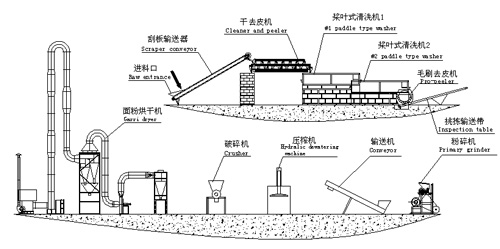 Cassava flour production line
Goodway's cassava flour series product line is known for its stable equipment performance, numerous tests, improvements, and upgrades, and it has designed a complete line of equipment with excellent performance. The series has a high degree of automation, convenient operation; low energy consumption, water consumption, lower production costs; production of stable quality, easy installation and flexible; on-demand customization, targeted; base less investment, higher cost performance. In line with Nigeria's basic equipment investment demand program, on December 24, 2012, both parties signed a contract and reached a cooperation!
After the production and manufacturing of Goodway's production workers overtime, we successfully completed the full-line cassava flour production line equipment and shipments on time and quality guarantees before March 15, 2013. We arrived at the Qingdao port first and then arrived at the largest shipping port in Nigeria, The city of Lagos.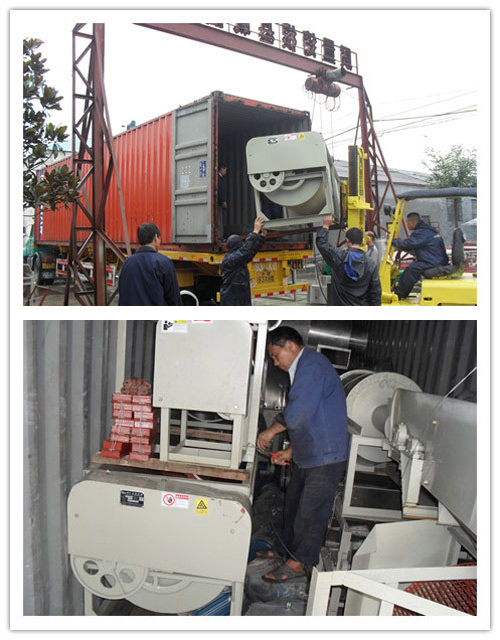 After the cassava flour production machine arrives in the continent of Africa----Nigeria, the technical staff of Goodway's installation team will guide the installation and commissioning of the equipment to ensure the normal operation of the subsequent equipment.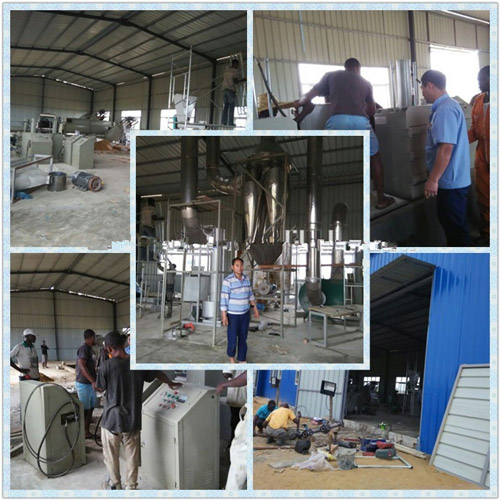 The cassava has a short growing period and can be planted continuously in Africa. Once the equipment is installed, mature harvested cassava roots can be processed and produced. This is an economical crop, which relieves the people of the African region from eating a major problem to some extent.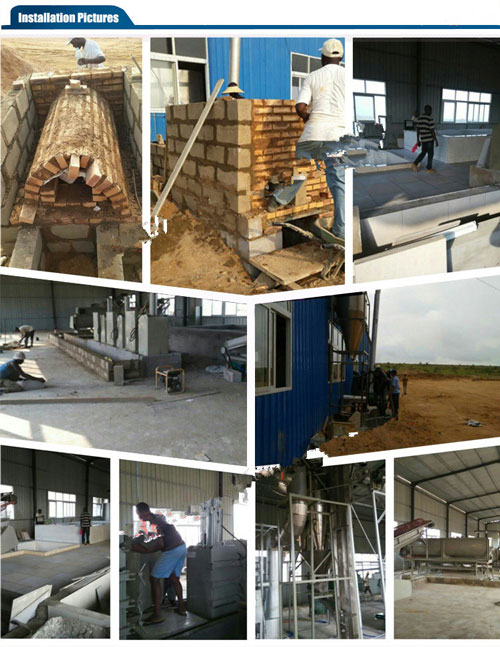 Nanyang Goodway Machinery & equipment co., Ltd, your side starch machinery expert!