As a person who has not engaged in starch processing related work, it is difficult to successfully open a tapioca starch factory. There are more preparations to be done in the early stage. The preparation of documents and procedures can be done as long as the qualifications of setting up factories are legal and legal, but the key starch processing equipment needs to be carefully screened, whether it is Internet search to understand the basic information of the manufacturer, or telephone or Whatsapp communication. Understand the basic situation of most equipment, but it is more important to visit and inspect on-site to understand the actual operation of cassava starch processing equipment. What is the price difference between different cassava equipment? You can also learn more about the performance configuration and processing characteristics of the equipment. As a buyer, how should you choose a tapioca starch processing machine?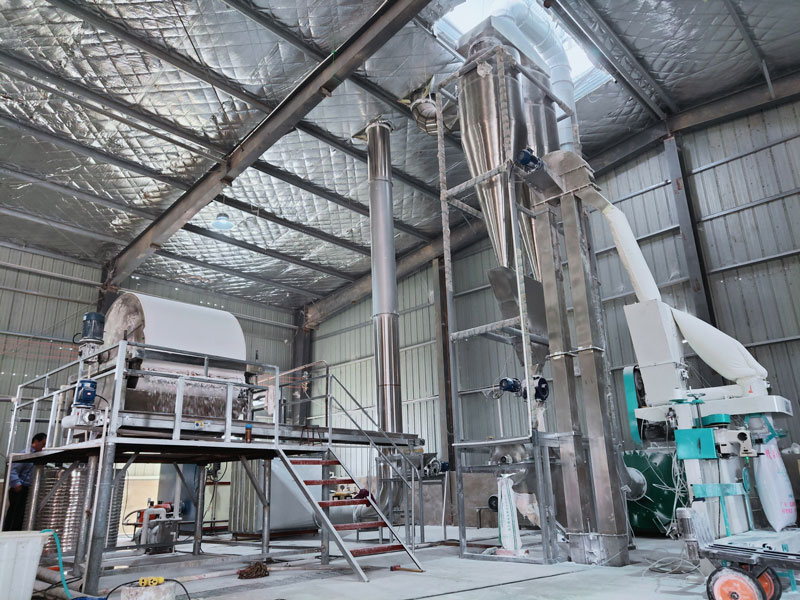 1. Equipment manufacturers can provide customized services in accordance with customer needs
Crops such as sweet potato, potato, cassava, pueraria lobata, plantain taro, etc., have different crop characteristics and need to use specially customized starch equipment with different performance configurations. In the actual cassava starch processing process, if different raw materials use the same starch processing equipment (especially the crushing link), there is a certain degree of incompatibility. Therefore, manufacturers will recommend suitable equipment according to the customer's processing type and processing volume.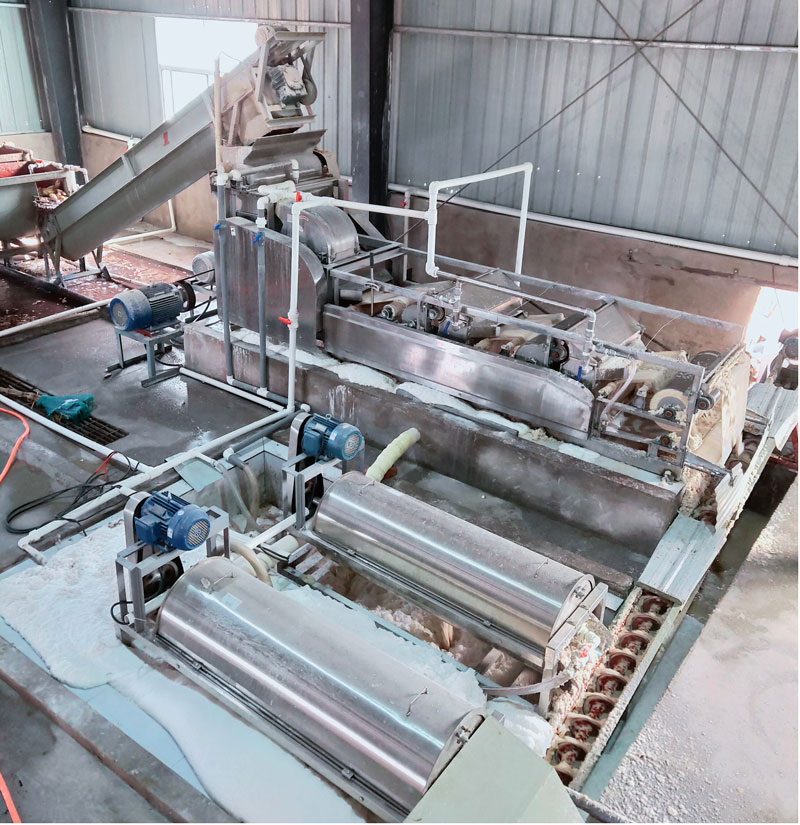 2. Don't simply consider the price factor, it is more secure to choose cassava starch processing equipment with excellent performance and advanced technology
Customers, especially novices, are not recommended to choose equipment made by small manufacturers because of price issues. The smooth operation of equipment, the rapid and efficient completion of starch processing, and the creation of economic benefits are the goals of the cassava starch factory. The starch processing equipment made by small manufacturers is low in price, low in output, and has many faults. The back and forth maintenance and replacement will affect starch processing. Powerful cassava equipment manufacturers have rich experience in equipment manufacturing, installation, and operation, which can not only ensure starch processing efficiency, but also provide convenient and efficient sales services. Moreover, the equipment manufactured by this equipment manufacturer has superior performance and advanced technology. In the current field of cassava starch processing, it will not be easily eliminated, reducing the risk of customers.
3. The mechanization of cassava starch processing is inevitable, and the high degree of automation, low energy and water consumption have a competitive advantage
Now no matter what kind of processing is engaged in, only by controlling production costs can we obtain better economic benefits. The high degree of automation in starch processing can significantly reduce labor costs. This type of equipment also pays great attention to the environmental protection of processing, energy saving and electricity saving, and further control of production costs. Low energy and water consumption, low labor costs, low production costs, high quality and more efficient, large profit margins, occupy a favorable market, and improve competitiveness.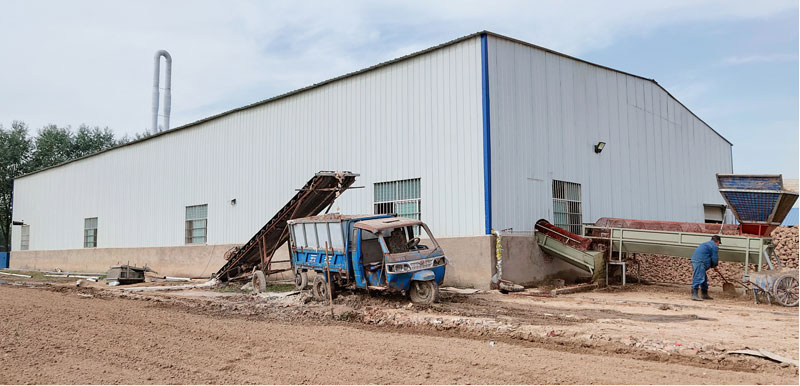 4. Closed processing and easy maintenance equipment is preferred
According to food safety considerations, the outdoor simple starch processing environment is bad, bacteria and pollution problems are serious, and it has been gradually eliminated. Mechanized starch processing, a dozen of equipment with different functions are combined into a production line, the processing speed is fast, the contact time with the outside air is short, and the starch is dried in a closed process, which is cleaner and hygienic. All equipment structures are simplified, easy to disassemble, easy to operate, easy to maintain, and subsequent equipment cleaning is very convenient.
5. Select equipment mainly based on processing volume and investment budget
To start a cassava starch factory, you must first make an investment plan. In the starch processing equipment section, the processing plan must be formulated according to the actual processing situation of the individual, for example, whether to use fully automatic processing or semi-automatic processing, processing a few tons per hour (daily output), processing sweet potatoes or cassava, dry powder or wet powder , Whether there is a subsequent processing plan for vermicelli, etc. This information determines the plant area and the specific amount (scope) of the equipment purchased. It can effectively eliminate impulsive consumption, so as to avoid buying unsuitable starch processing equipment.
From Iris
Whatsapp:+8618638955099