Jieshou is a county-level city under the jurisdiction of Anhui Province, located in the northwestern part of Anhui Province. In 2017, the Anhui provincial government focused on promoting the transformation of agricultural development mode, promoting the development of new agricultural product processing models, and creating an upgraded version of modern agriculture. The Anhui Provincial Government has built 7 national model demonstration clubs, 11 provincial model institutions, 12 provincial model family farms, and 1,168 new professional farmers. The Anhui provincial government successfully created a provincial-level agricultural product quality and safety city (county).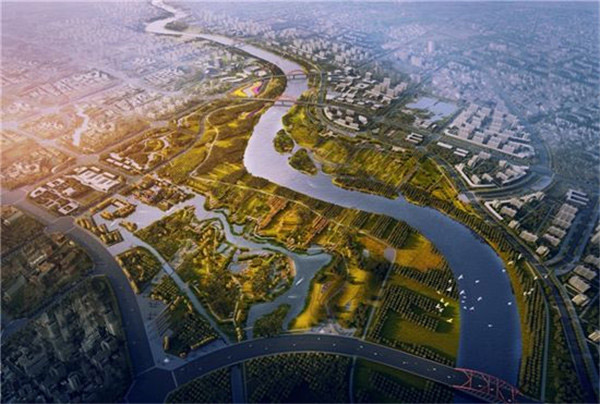 In response to the development plan of the new agricultural product processing enterprise model of Anhui Jieshou, Liu Zong devoted himself to the development of sweet potato deep processing and devoted himself to creating a complete industrial processing chain from sweet potato---sweet potato starch---strip fans. He learned and inspected this multi-channel to find professional and efficient processing equipment.
At the beginning of September 2017, Anhui Liu General came to Nanyang Goodway Potato Machinery Equipment Co., Ltd. to visit and inspect the Goodway machinery manufacturing workshop.
The staff of Goodway accompanied the whole process to visit the product production line and explained in detail the mechanized production process characteristics of sweet potato starch and sweet potato vermicelli fans. The staff of Goodway made a detailed product explanation for Liu, showing the audio and video materials of the mechanical processing in the field, and the equipment performance advantages, specific energy consumption (water and electricity, etc.), land occupation and processing personnel configuration for the fully automatic processing technology. The operation technology and other aspects have been comprehensively and meticulously described. Through the introduction, the customer has a comprehensive understanding of the key knowledge of the mechanized starch deep processing industry, and played a very good role in the smooth follow-up work of the users.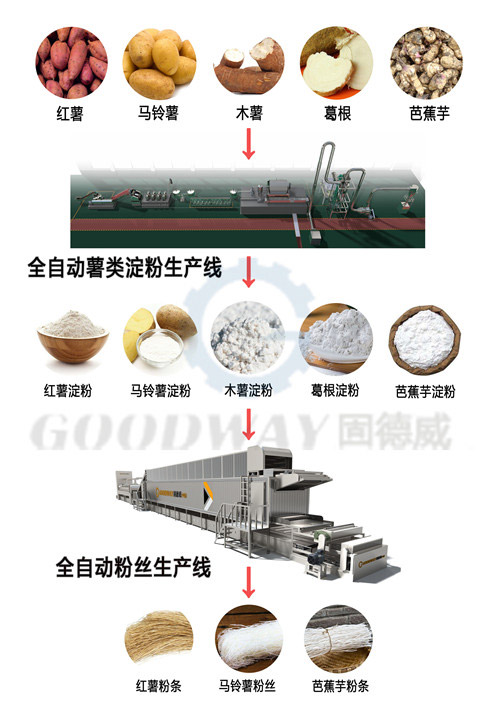 Based on Liu's processing needs, Goodway has tailored a professional and practical potato deep processing program. The program provides detailed parameter information of the production line, consumption data such as actual processing of hydropower and energy, investment production scale recommendations and economic benefit return analysis. Our company will provide real and effective processing conditions and actual cases for many customers to Mr. Liu for reference. After combining with the user's own processing needs, our company helps to select reasonable processing equipment to solve actual production problems for users.
Goodway Potato Machinery Co., Ltd. and Anhui Liu Zong signed a contract at the end of September 2017 to determine the purchase of three large production lines: automatic sweet
potato starch production line
, automatic vermicelli fan production line, fully automatic convenient fan production line. Since the three sets of fully automatic processing equipment have a long post-production cycle, a long time-consuming process and a large number of equipments, they are distributed in 4 times before and after.
On May 5, 2018, the second batch of equipment (including the fully automatic starch production line and the fully automatic vermicelli fan production line) was loaded to the head of Anhui.
On July 28, 2018, Goodway delivered the last batch of equipment on time and loaded it. Goodway successfully completed the order of three large sweet potato deep processing production lines ordered by Anhui Jieshou customers.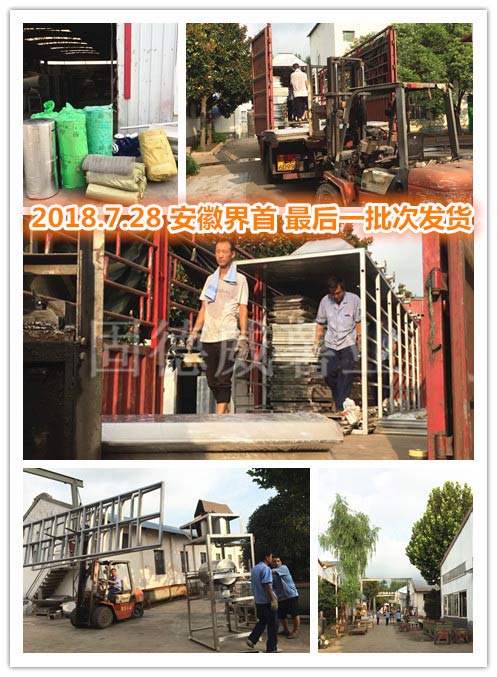 Goodway's intimate sales service system is dedicated to providing every user with products and services that exceed expectations.
Choosing Goodway is to choose quality and peace of mind.
Goodway potato industry machinery---the professional manufacturer of potato deep processing machinery around you