As starchy sweet potatoes are about to enter the harvest season, many starch processing users are choosing practical starch processing equipment. Faced with the numerous advertisements of various channels such as the Internet and mobile terminals, it is very important to screen out the manufacturers of starch processing machinery that are truly professional and have strong reputation for manufacturing equipment.
In fact, no matter how the advertisements and slogans say, the buyers of starch processing equipment are really concerned about the economic benefits that can ultimately be brought about. These are closely related to the actual processing capacity, energy consumption, and starch quality of starch processing equipment. Therefore, it is particularly urgent to understand the detailed parameter information and real data of the device.
Goodway potato industry machinery advises you: After understanding the basic information of starch processing equipment, it is best to choose on-site visit equipment production line, starch production and processing details, and obtain valuable purchase information through practice (actual operation).
Features and advantages of starch processing equipment:
1. A variety of models, small, medium and large (2-100 tons / hour) starch production line. From raw material cleaning to starch drying, the entire process is automated by an intelligent control system. Only 5-7 people are required to operate, the degree of automation is high, the labor intensity and labor cost are reduced, the operation is convenient, and the production efficiency is higher.
2. The whole set of equipment is newly upgraded, and the new starch milling machine greatly improves the starch extraction rate. The free starch filtration rate is as high as 98%, and the starch quality, texture, clarity and whiteness are different from those of hand-made starch.
3. In addition to the processing of sweet potato starch, the equipment can be widely used in starch processing of potato, cassava, pueraria, cannabis, acorn, alfalfa, pea, wheat, beans and other raw materials (specific equipment configuration is different).
4. Modern starch extraction process. There is no need to dry the site, all are operated by the machine, and are not affected by weather, temperature and other conditions.
5. The quality of the starch produced is stable, high quality, fine and uniform, clean and hygienic, green and healthy, and more popular in the market.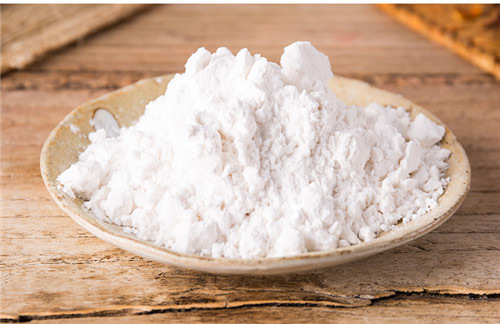 Goodway is a professional manufacturer specializing in the production of
cassava starch processing equipment
. It has rich experience in the design and manufacture of starch processing machinery.