In fact the different kind of
cassava flour processing machine
, and different cassava flour process, and the quality of the cassava flour making machine, all can decide the quality of cassava flour.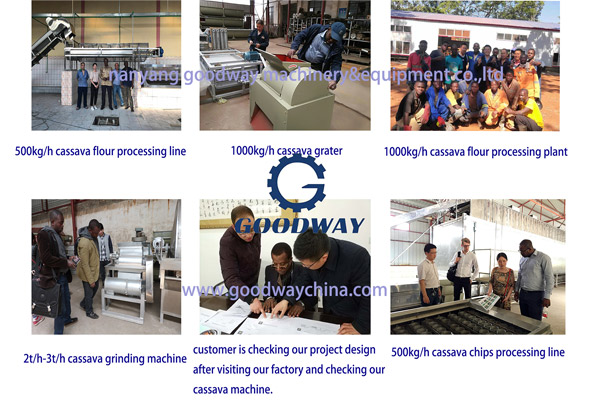 Usually we measure the quality of cassava flour from three aspects as below.
1. Mesh
United States standard sieves, 140, 80 and 60 mesh.
Method: Fifty grams of flour are screened through the appropriate sieve according to grade. While more accurate results can be obtained by making the test with a Ro-tap machine (a mechanical shaker of special design) or other type of mechanical shaker, satisfactory results can be obtained by hand shaking. The meshes are decided by different cassava flour process machine.
2. Cleanliness
Crystallizing dish 100 mm in diameter and 50 mm deep.
Method: Twenty-five grams of the sample are thoroughly dispersed in 150 ml of distilled water in the crystallizing dish and allowed to settle for two hours. The sample is compared against a standard sample for dirt and foreign particles seen from the underside of the dish and in the floating liquid.
3. Moisture
Metal dish, 55 ml in diameter, 15 ml in height, provided with inverted slip in cover fitting tightly on the inside.
Ventilated oven regulated to 130°C ± 5°C.
Method: Approximately 5 g of flour are weighed into a dish which has previously been dried in the oven, cooled, and weighed. The dish is uncovered, and dish, cover and contents are dried in the oven at 130°C 5°C for four hours. The dish is covered while still in the oven and then transferred to the desiccator and weighed when cool. The moisture is calculated and the loss of weight expressed as a percentage of the original sample.