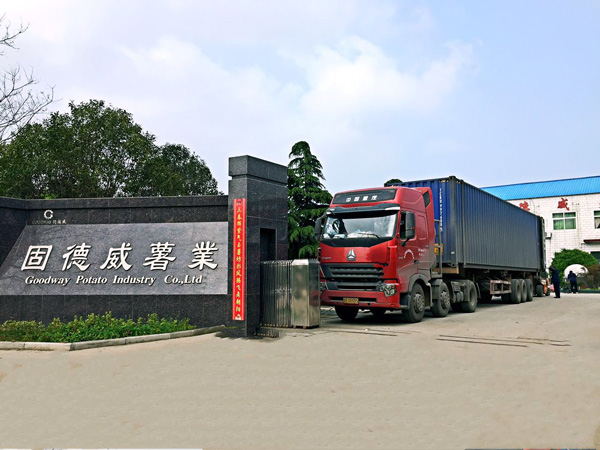 Nanyang Goodway Machinery & Equipment Co., Ltd. is a leading manufacturer and supplier of
Cassava & Potato Processing Machineries
, focus on providing the system solutions in the fields of Cassava Starch, Potato Starch, Sweet Potato Starch, Cassava and Yam Flour, Garri/Gari, Fufu Flour, Cassava Chips processing since 1991 in the worldwide.
Goodway Production Lines:
Canna Edulis Ker Starch Processing Line;
Yam Flour Processing Line.
Presently, most of our managers are technical and marketing experts, including more than 100 mechanical engineers, they are major in mechanical equipment and many years experience in mechanical equipment manufacturing, research, and development. So far Goodway has acquired 35 national patents in the field of cassava & potato processing machinery. Meanwhile, we cooperate with many high technology partners and Institutes, as well as many professional Universities all the time.
In order to provide high-quality products and services, Goodway adopts the advanced mechanical production line and internal management system, with the international standards as development objectives, pass the ISO9001:2015 certificate of the quality system, ensuring all products delivered are 100% qualified. Materials and finished goods are inspected in strict compliance with standards.
Goodway carries out multiple stage quality management systems: Incoming Quality Control(IQC), In-process Quality Control(IPQC), and Outgoing Quality Control(OQC). After-sales technical support and service for our customers.
So far, the products of Goodway have been sold to more than 50 countries and areas, including Africa, South America, Middle Asia, East Europe, and Southeast Asia, etc. And the growing trend still keeps at high speed with our better R&D, quality and service, we will try our best to supply better and better mechanical equipment solutions to satisfy our customers all over the world.